Cuban cigars will be destroyed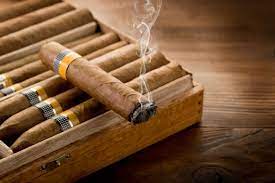 The Partner, General Director of our Law Firm, attorney at law Gohar Gevorgyan, represented in court the interests of company Cuban Corporation Habanos S.A. against "Agrosya" LLC.
The Cuban company is the world's leading producer of high-end tobacco products, Cuban cigars, and sells its products all over the world. Gohar Gorgyan presented in court that the Cigars bearing "SOHIВА", "MONTECRISTO", "PARTAGAS" and "ROMEO Y JULIETA" trademarks are imported to Armenia from "Agrosya" LLC from a country that is not a member of the EEU without the consent of our corporation Habanos Company. The lawyer asserted in court that the mentioned is considered a parallel (gray) import and basis for demanding that our client stop violating the exclusive rights of the owner of the above-mentioned trademarks and demand to destroy the imported goods at the expense of "Agrosya" LLC.
Due to the attorney's work the Court has made a significant decision for the judicial practice of the Republic of Armenia. The court decided to uphold the lawsuit filed by Gohar Gevorgyan and obliged to "Agrosya" LLC to stop the illegal use of "SONIVA", "MONTECRISTO", "PARTAGAS", "ROMEO Y JULIETA" trademarks and as a consequence to destroy the goods bearing the above-mentioned trademark registered in the declaration of goods No. 05100010/191219/0122411 imported to the Republic of Armenia through "Agrosya" LLC.