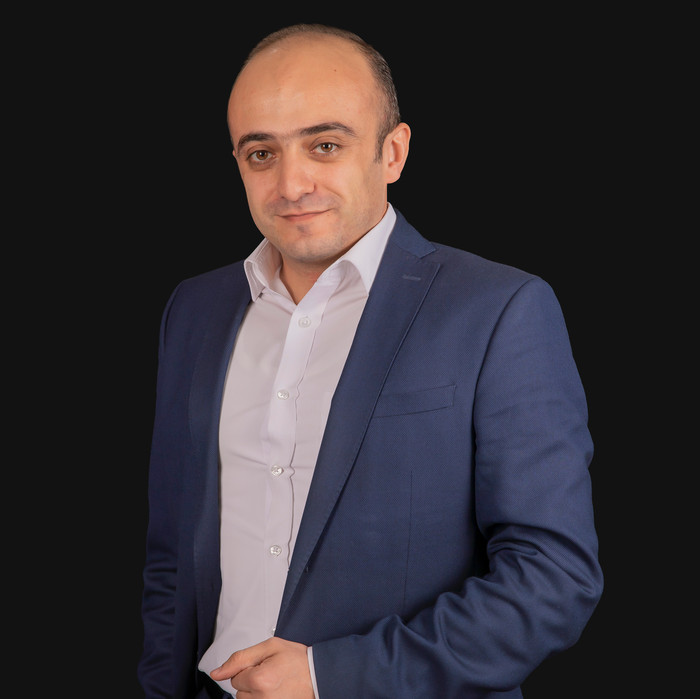 Founding Partner, Attorney at Law
Education: Taron Simonyan graduated from Yerevan State University (Department of Law) with honorary distinction in 2007, has a Master's degree on European Law from YSU (2009). In 2009 he graduated from the Fletcher School of Law and Diplomacy (International Legal Studies), Tufts University (Boston, USA), and in 2012 he did his PhD on Theory and History of State and Law at YSU.
Professional trainings, memberships and publications: Taron was elected as a member of the Parliament at the National Assembly of the Republic of Armenia from Lori region - 2019-2021, was a member at the Commission of the Legal and State Affairs, the Co-Chairman at the Committee on Economic Integration, Legal Approximation and Convergence with EU Policies (ECON) at the Euronest Parliamentary Assembly. He was appointed as the National Correspondent of the Republic of Armenia in the UNITED NATIONS COMMISSION ON INTERNATIONAL TRADE LAW (UNCITRAL) ֊ 2017֊2019, was elected as a member of the Council of the Chamber of Advocates of the Republic of Armenia 2017-2019, is a co-founder, a member of the Council of the Asociation of Arbitrators of the Republic of Armenia since 2017, a co-founder, a member of the Council of the Mediators of Armenia Self-governing organization since 2016, is an Arbitrator at the European Arbitration Chamber since 2014 (Brussels, Belgium); the Executive Director of the Bar Association of the Republic of Armenia (since 2012); the Director and founding member of International and Comparative Law Center (since 2010); member of Chamber of Advocates of RA (since 2010); the Big Council of the Department of Law (since 2005); and the Council of YSU (2007-2011) and is an author of several scientific articles on international, comparative law and theory of state and law, as well as monographs.
He is a lecturer and associate professor (Docent) at the Faculty of Law; Center on European Studies (Yerevan State University); a lecturer at the French University in Armenia and at the International Accountancy Training Center.
Taron has participated in several professional trainings in Russia, Greece, Belgium, USA and France.
Practice Areas: Taron has provided all-inclusive legal services to IT, media, mining corporations, casinos etc. He has acted as a program expert for IBF International Consulting, Council of Europe project "Support for Access to Justice in Armenia", assisting the Ministry of Justice of the Republic of Armenia in drafting of the new Code for Civil Procedure. Taron has also acted as an expert for OSCE, Protection of Human Rights without Borders, Armenian UN NGO, the Asian Development Bank, EuropeAid, etc.
Negotiation and Mitigation, International Law, EU Law, Human Rights, Investment Law, Arbitration, Litigation, Constitutional Law, Civil Law and Procedure, Administrative Law and Procedure, Competition Law, Corporate Law, Labor Law, Mining Legislation, Intellectual Property Law, Legal Due Diligence.
Languages: Armenian, English, Russian