IAReporter about the latest news on the arbitration dispute Edmond Khudyan and Arin Capital v. Armenia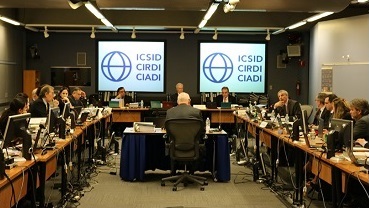 IAReporter (Investment Arbitration Reporter) is a news & analysis service tracking international arbitrations between foreign investors and sovereign governments, has obtained copies of two procedural orders in Edmond Khudyan and Arin Capital v. Armenia (ICSID), offering details regarding the reasons that led the tribunal to decline Armenia's request for disqualification of the claimants' counsel (Gevorg Tumanov) and join the state's jurisdictional objections to the merits.
The claimants are represented by Hughes, Hubbard & Reed and ELL Partnership law firm. Armenia has retained CMS Hasche Sigle and Steptoe & Johnson. Armenia requests Gevorg Tumanov's removal on the basis of his previous work for Armenia's Ministry of Justice. The tribunal first reckoned that it had the power to disqualify a counsel of record on the basis of Article 44 of the ICSID Convention.
Turning to the applicable legal standard, the arbitrators noted that disqualification of counsel is only warranted if there is a real risk that counsel may have received confidential information relevant to the arbitration. Tribunal sees no issue with keeping Mr. Tumanov as claimants' counsel, as Armenia fails to establish his alleged access to confidential information. In parallel the respondent requested that its jurisdictional objections be heard in a bifurcated proceeding. The tribunal noted that prima facie test for bifurcation is not automatically satisfied simply because other investment tribunals have accepted similar jurisdictional objections. Further, the arbitrators noted that they are unconvinced that Armenia's objections are serious.
A final award in this case is to be expected soon.
Full text: iareporter.com