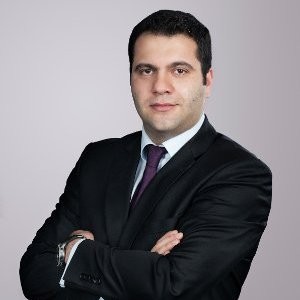 Attorney at Law, Representative in Prague, Czechia
Simon Mesropyan has graduated from the Faculty of Law of the University of West-Bohemia in Pilsen, Czech Republic. He has an academic degree JUDr. (Doctor of Laws, Small Doctorate) and Ph.D. (Major Doctorate after postgraduate studies).
Simon is a member of the Czech Bar Association
Area of Expertise: Criminal Law, Civil Law, Real Estate, Labour Law, Corporate Law, Immigration, Litigation
Professional trainings: Participation in key transactions of the firm in commercial and corporate law. Involvement in numerous acquisitions (on the part of both sellers and purchasers), including legal due diligence, and provision with legal advisory on commercial contracts (such as contracts for work, and purchase contracts). Preparation and implementation of real estate projects, as well as real estate acquisitions. Representation of a group of private investors on the acquisitions of numerous real estate projects in the Czech Republic. Legal advisory to several foreign investors on the preparation and implementation of the development projects in the Czech Republic. Defence of clients in criminal proceedings. Representation of clients in enforcement proceedings. Advising on the day-to-day business affairs of a company.
Co-author of the Encyclopaedia of Constitutional Law and the author of several professional articles, which have been published both in the Czech Republic and abroad.
3 years junior lawyer at law office NAVRÁTIL & PARTNEŘI ADVOKÁTNÍ KANCELÁŘ in Pilsen

5 years senior lawyer at PETERKA & PATNERS THE CEE LAW FIRM in Prague

2 years senior lawyer at JINDRA & PATNERS in Prague

Since 2019 own law firm in Prague
Languages: Czech, English, Russian, Armenian