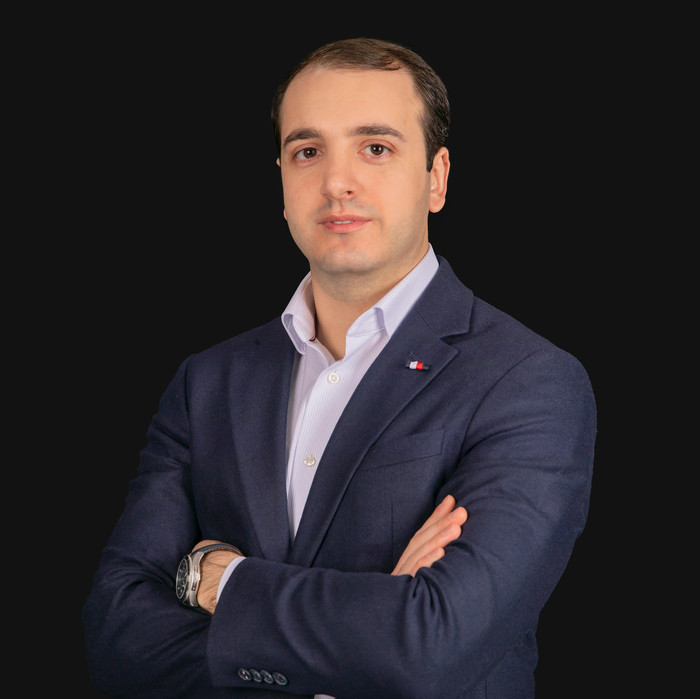 Financial Counsel
Education: Aram Nickoghosyan graduated from the Faculty of Cybernetics of the State Engineering University of Armenia in 2012 and received a bachelor's degree. In 2016 he graduated from the International Center for Accounting Training and received a master's degree in Accounting, specializing in auditing.
Professional trainings, memberships, and publications: From 2015 to 2017 Aram Nickoghosyan worked as an accountant at "IT Reports" LLC, and from 2017 before joining our team he worked at "Finlex LLC" as a financial consultant and head of the accounting team.
Aram Nikoghosyan has the qualification of an accountant provided by the Association of Accountants and Auditors of Armenia and he is a member of the Association.
Practice Areas: Aram Nikoghosyan performs tax-financial accounting and restoration of companies, operating various activities, complex tax audits of companies and maintenance services, consulting on tax optimization, organization of companies reorganization and reorganization processes implementation control, financial management of companies, implementation of financial statements in various construction, manufacturing, IT and other companies, analysis of financial statements, results and forecasts, financial consulting for start-up business projects, as well as other functions related to tax and financial accounting.
Languages: Armenian, English, Russian